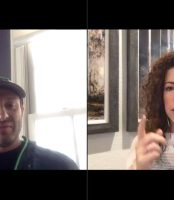 Join us for this exclusive Q&A with Sandra Joseph on 'Unmasking What Matters.'
After ten years on Broadway, Sandra Joseph—the longest-running leading lady in Broadway's longest-running show, The Phantom of the Opera—is the perfect person to discuss unmasking your true self.
This notion of what "mask" you wear and who your authentic self is, is such a deep topic to consider in your own life. No doubt most of us have already tackled so much of what holds others back – but I've found there are layers and layers of our "public persona." And when you get really raw with yourself, you can excavate what truly matters most.