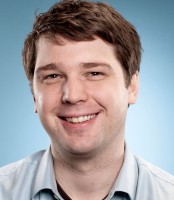 In the interview you'll discover:
The unintended origin story of Groupon.
The wild ride of massive growth, from 0 to 10,000 employees.
The true concept and value of an MVP approach in business.
Key insight into why Groupon needed to grow fast or fail.
About Andrew Mason
Andrew Mason is an American businessman and entrepreneur. He is the founder and former CEO of Groupon, a Chicago-based website offering users discounts on local businesses. He also co-founded Detour.com. After graduating from Northwestern University in 2003 with a degree in music, Mason worked in web design for Chicago entrepreneur Eric Lefkofsky.

About Yanik Silver
Yanik redefines how business is played in the 21st century at the intersection of more profits, more fun and more impact. His story and businesses have been featured in WIRED, Forbes, TIME, USA Today, SmartMoney.com, MSN Money, Entrepreneur, Fox Business News, WORTH.com and the Wall Street Journal among others. He's the author of Evolved Enterprise and founder of Maverick1000
Join The Conversation. Comment below.
comments