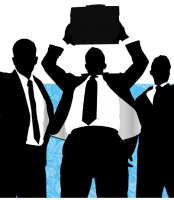 Discover how you can skyrocket your success by becoming an event sponsor.
No matter where you are in your business — whether you're just starting out, or racking up big time revenue — there are powerful event opportunities you CAN afford that will do amazing things for your business.
Beginner or expert. Newbie or high profile maven: You can use these little known sponsorship secrets to take your business to new heights.
Just listen to this call:
And if you're interested in becoming a Sponsor for the upcoming Underground Online seminar contact:
sponsor@maverickdna.com or 301-770-0423.