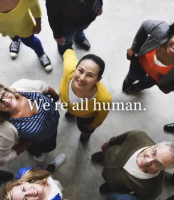 PEAK: How Great Companies Get their Mojo from Maslow by Chip Conley
This is the 10th anniversary edition of PEAK.
Chip Conley is the founder and former CEO of one of the world's largest boutique hotel companies, turned to psychologist Abraham Maslow's Hierarchy of Needs at a time when his company was in dire need. And years later, when the young founders of Airbnb asked him to help turn their start-up home sharing company into a world-class hospitality giant, Chip went back to the well of principles he'd developed in PEAK. In the decade since this book's first edition, Conley's PEAK strategy has been proven on six continents in organizations in virtually every industry.
Sir Richard Branson calls him a "fellow rebel entrepreneur" and we know you'll get so much out of this book and our exclusive interview with Chip.
Enjoy!
Join The Conversation. Comment below.
comments