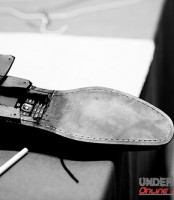 Today, I want to take you on a little bit of a journey back and look at pretty much a decade of the Underground Online Seminar® as we get ready to celebrate what's going to be our 10th Anniversary.
You'll hear a little bit of how it got started, some really behind the scenes stuff you've probably never heard before and some of my best memories and experiences.
Very few people even know the tragic event that caused me to almost cancel the very first Underground, the celebrity speaker who choked me out and a few other crazy stories.
Instead of making a huge blog post I decided to shoot a little video for you. Take a look….
So, there you have it – some of my biggest and best memories and experiences…
Free Ticket?
Since this is going to be the biggest and baddest 10th year anniversary – I want to do something special.
What I'd like to do is give you an opportunity to win a free ticket to the 2014 Underground® X Online Seminar simply by sharing below in the comment section what you best memory was from any previous Underground that you attended.
Or if you've never attended the Underground® then tell me what you think would be the biggest memory if you were to attend.
That's it.
Write your response in the comments below by November 25th and on Thanksgiving, AJ and I will pick the winner who'll receive a free ticket to the 2014 Underground® X Online Seminar in New Orleans.
Looking forward to hearing all your stories!