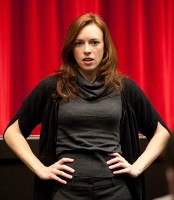 Kiva.org is the world's first peer-to-peer online micro-lending website. Kiva.org allows individuals to lend as little as $25 to entrepreneurs in the developing world, providing affordable capital to start or expand a small business. In just a little more than 4 years Kiva has helped loan out over $100M and connected thousands of people across 120+ countries.
Jessica brings a fresh perspective on "Conscious capitalism" and how you can apply it to your own personal life and business. Quite frankly, I really see a shift in the way business is done and it's more than just one focus on the bottom line. That's why I was so excited for the timing of her presentation at the Underground back in 2010. (Note: If you are not signed up for Underground 8 – don't miss the early-bird deadline). What do you think of her ideas and presentation – drop a comment below.
Watch the Keynote Right Here:
Join The Conversation. Comment below.
comments