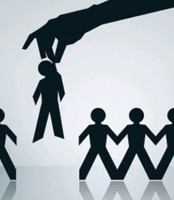 Listen in as Yanik Silver interviews "The Sales Recruiting Guru" Eliot Burdett.
Eliot Burdett is the CEO and Co-Founder of Peak Sales Recruiting. His hires are responsible for an astonishing $3B of sales quotas every year. In this special exclusive interview with Eliot Burdett he delivers:
What are the characteristics of an "A-player" sales leader, and why they are so elusive to find.
How to target the best salespeople in your industry and the fool-proof way to recruit nearly 100% of them.
How to strategically engineer happier customers, more sales wins, and better brand reputation.
How to lower hiring costs and stop having to invest time managing low-performing sales reps. (It's not always the biggest comp package that lures on these rare breeds.)
The best interview techniques for selecting a top performer every time. (And what you should never ask!)
How to ensure your new hire makes a successful transition to your company and starts generating revenue immediately.
Eliot Burdett regularly works with dozens of "Best-In-Class" companies to hire sales leaders that are guaranteed to meet their quotas. He has earned his reputation as an expert in identifying the three key characteristics of successful salespeople and recruiting sales reps that grow revenue. His method goes far beyond current hiring practices and factors in the most important key of sales success that other recruiters miss.
I'm always interested in your feedback on this topic or future ones you'd like to see me tackle. Now get out there and recruit the top sales leaders in your field. After this interview, the competition should be even more fierce.
Join The Conversation. Comment below.
comments