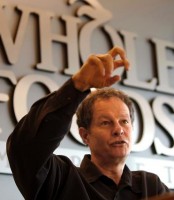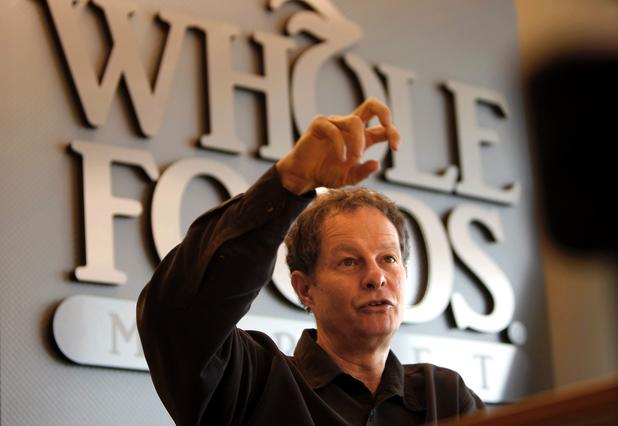 You can feel it…there's a shift going on today (sometimes subtle and oftentimes not so subtle).
It's in the way business in this new economy is developing, growing and thriving. Customers, employees and stakeholders are not only interested in the fact you might deliver a better product or service but they're looking to become engaged in your mission, your impact and your purpose as an organization.
One of the individuals who has challenged me to re-think 'business as usual' is John Mackey, co-founder of Whole Foods Market. He has helped grow the company to a Fortune 500 company, "100 Best Companies to Work For" and bringing in over $4.7 billion in sales – but the ideals developed have never waivered.
Great Companies Have Great Purposes
John owes his company's success to embracing both profitability and the higher good. It's a way to create profit as a byproduct of purpose. In fact, today's enlightened entrepreneurs are in the best position to take advantage of the ensuing change coming. (And, oddly enough, profit even more from it.)
Free Training Session with John Mackey: "How Conscious Capitalism Could be the Most Impactful (and Profitable) Shift You Can Develop For Your Business Today"
Listen below as we'll be exploring topics such as:
Why your business will create more profits by following the principles of conscious capitalism.
How to align your purpose with profits or can you really do well by doing good?
What role does philanthropy, passion, idealism, and love play in a competitive economy.
How 21st century business need to re-think their role in being the solution to the world's problems (and the opportunities that come with it).
How to eradicate the idea of capitalism being "bad" and "greedy" and start aligning with the hearts and minds of the public.
What founders can build into their vision to help awaken your team co-creating an even bigger future standing on your shoulders.
Don't worry there's nothing to buy though I would recommend the book John co-authored called "Be the Solution: How Entrepreneurs and Conscious Capitalists Can Solve All the Worlds Problems" or pre-order the Conscious Capitalism: Liberating the Heroic Spirit of Business by John Mackey, Rajendra Sisodia and Bill George coming out Jan 15, 2013. (I just did!)