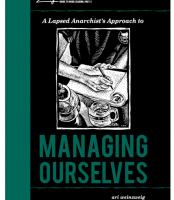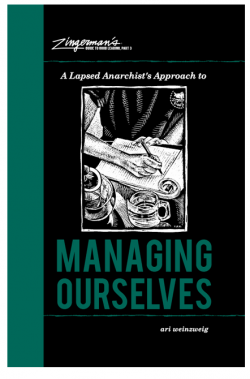 What's it take to build a tiny 4 person upstart and grow it to a community of 8 interconnected businesses with 600+ employees doing over $45 million?
Perhaps some business savvy, quality execution and marketing skills…but the real 'secret' is something else altogether…
According to Ari Weinzweig, CEO and co-founding partner of the Zingerman's Community of Businesses, the biggest breakthroughs on his journey started when he focused internally on managing himself better and consciously tapping his inner compass.
As a leader, your actions and behaviors radiate out and determine the culture of your organization.
In this exclusive interview, Ari will share some of his personal "unconventional secrets" to self management, self-awareness and creativity that's taken him over 30 years to develop:
You'll discover:
12 unconventional techniques to managing yourself with greater effectiveness.
A real roadmap to "personal visioning" (understanding this skill takes what's in your head and make it a vivid picture for everyone else to make 'real').
One simple thing that has exponentially catapulted Ari's personal growth in the recent years (even after 30 years of personal development work).
A proven way to put an end to perpetual worrying and rumination.
Ari's mentals tricks for getting past "limiting beliefs and "blocking thoughts".
Why developing creativity actually goes in complete REVERSE to how you normally learn new skills. (And what you can do to increase your creativity levels immediately after the call.)
How to bring out the maximum creativity of all your employees and talent to naturally flourish.
How Ari prevents "burnout" and the 'always on' syndrome even while running 8 separate businesses & more…
Don't worry — there's nothing to buy though I absolutely recommend Ari's new book "A Lapsed Anarchist's Approach To Managing Ourselves". I think you're silly if you don't add this to your library before or after the call! (Personally, Ari's first book in his 3-part series of 'Lapsed Anarchist's guides' is one of my absolute favorite books all of time.You can pick up copies at Zingtrain.com)
Join The Conversation. Comment below.
comments