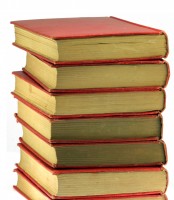 The other day, Maverick1000 members were asking about book recommendations on our private forum. I typically read 1-2 books per week (minimum) so this forced me to sort out some top recommendations by category.
I've always believed your life is changed by the books you read, experiences you create and the people you meet.
Think of this as the start of your Maverick MBA with 6 of the most important categories for evolved enterprises and impactful entrepreneurs in the 21st century.
1) Success Thinking/Foundation

2) Marketing & Sales

3) Strategic Thinking & Innovation

4) Operations/Systems

5) 21st Century Orgs & Modern Entrepreneurship
6) Action & Productivity
* * *
My team ended up posting this list twice on 2 different blogs so to keep everything in one and  get the full list head over here to my personal blog…(plus there are a few more posts you might find intriguing)