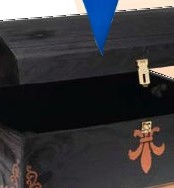 For the last 6 months or so, Missy and I have been playing a game lately with Zack (6) and Zoe (4) called "3 favorite things".
It was inspired a little bit by a mentor, Dan Sullivan from Strategic Coach. One of Dan's guiding principles is protect the confidence of entrepreneurs by having a positive focus and reflecting on what is going well. This way you automatically set up the brain to look for additional things going right. You actually create a positive, virtuous circle instead of always constantly thinking about what is going wrong in your life.
So what we do is at night before the kids go to bed is have them tell us their 3 favorite things from the day. In their minds, they love it since they get to stall bedtime an extra 5 minutes or so but it does a lot more than that. Really they're focusing on being grateful and setting up positive emotions and expectations for the next day. It's fun (and rewarding) to see what kind of things make it to the list, especially if one of the items includes an activity we did with them. (i.e. playing street hockey outside or going skating. You get a sense that you're making an impact on their lives.
Now for 2012 I want to step up their "hidden" entrepreneurial education and grooming even more. I've been inspired a bit by Ben Franklin and his 13 virtues he used over his lifetime to shape and craft himself into one of the most distinguished individual in history who had a profound affect on this country.
From Wikipedia –
Franklin sought to cultivate his character by a plan of 13 virtues, which he developed at age 20 (in 1726) and continued to practice in some form for the rest of his life. His autobiography lists his 13 virtues as:
1.    "Temperance. Eat not to dullness; drink not to elevation."
2.    "Silence. Speak not but what may benefit others or yourself; avoid trifling conversation."
3.    "Order. Let all your things have their places; let each part of your business have its time."
4.    "Resolution. Resolve to perform what you ought; perform without fail what you resolve."
5.    "Frugality. Make no expense but to do good to others or yourself; i.e., waste nothing."
6.    "Industry. Lose no time; be always employ'd in something useful; cut off all unnecessary actions."
7.    "Sincerity. Use no hurtful deceit; think innocently and justly, and, if you speak, speak accordingly."
8.    "Justice. Wrong none by doing injuries, or omitting the benefits that are your duty."
9.    "Moderation. Avoid extremes; forbear resenting injuries so much as you think they deserve."
10.    "Cleanliness. Tolerate no uncleanliness in body, cloaths, or habitation."
11.    "Tranquility. Be not disturbed at trifles, or at accidents common or unavoidable."
12.    "Chastity. Rarely use venery but for health or offspring, never to dullness, weakness, or the injury of your own or another's peace or reputation."
13.    "Humility. Imitate Jesus and Socrates."
Franklin did not try to work on them all at once. Instead, he would work on one and only one each week "leaving all others to their ordinary chance". While Franklin did not live completely by his virtues and by his own admission, he fell short of them many times, he believed the attempt made him a better man contributing greatly to his success and happiness, which is why in his autobiography, he devoted more pages to this plan than to any other single point; in his autobiography Franklin wrote, "I hope, therefore, that some of my descendants may follow the example and reap the benefit."
You can read his method here in his autobiography.
I thought about incorporating the 12 keys into a fun, interactive game that we play each week (while taking 4 weeks off because of travel, vacations, etc) The name, of course, for our family would be "12 Silver Keys". 😉
Here are the 12 keys Missy and I talked about:
Responsibility
Creativity/Producer
Helping/Serving Others
Resourcefulness
Goals
Learning & Growth
Adventure & Exploration
Asking questions
 Self-Love/Respect
Gratitude
Happiness, Joy & Fun
Going the extra mile
I thought we'd start the week with a Sunday family dinner and (re)introducing  the key for that week and giving examples in a way that fit their comprehension level. So responsibility for a 6 and 4-year old might mean picking up their clothes and putting them in their hamper before showers. Or picking up their toys once they finish playing.
Then at bedtime each night we (Missy & Yanik) would also share what we did with that value and then the kids would tell what they've done that day to earn a key. And for each one (max 3) they'd get a real silver (plated) key. At the end of the week, on Friday we'd have another family dinner to talk about the value again and present the pirate's chest.
Here's the fun part! All the of keys the kids had collected could be used to open up the chest. We can control how many keys would actually unlock the chest. So sometimes they'd have to, potentially, wait weeks to unlock the treasure chest. And inside the treasure chest we'd put 2 items so there wouldn't be a mass fit if Zack opened the lock and Zoe didn't.
A treasure chest with keys isn't that much and would be a fun interactive element. I've found some here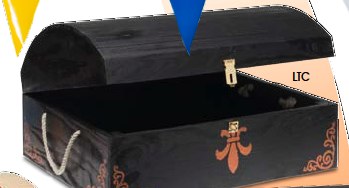 I wanted to create a conversation about this 'game' before we start with other entrepreneurs who are interested in raising their kids to be more empowered, independent and innovative. (In fact, that's exactly why we run a 1x/year Family Freedom event in Park City, UT over 4th of July.)
So what do you think?
Am I missing anything on the 12 keys? Should I edit any of them? My buddy, Cameron Herold has a great TEDx presentation on raising kids to be entrepreneurial. He has traits like negotiating, handling failure, customer service and sales on his list.
And a bigger question is do you think this will create a mismatched incentive to perform the values just for the toys inside the treasure chest?